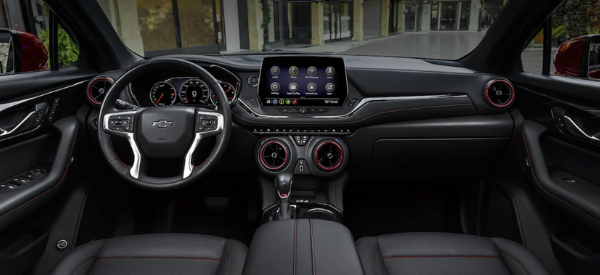 You may have put a lot of thought into what type of Chevy sedan, SUV, crossover, or pickup truck you want to purchase. It's a big decision and there are a lot of factors to consider. New or used, EV, gas engine, or hybrid. You need to think about how much passenger space and cargo room you need now and in the future (growing family, perhaps?). At Smith Chevrolet Lowell, we're here to help guide you through the process. From financing to getting you a great deal on a trade-in we can help. But, what can really help you in your decision is test driving one of these great vehicles for yourself.
Schedule a Test Drive Today
We're made it super easy for you to schedule a test drive too. Just fill out our online form letting us know which vehicle you're interested in as well as your contact info and any comments or questions you might have, and submit it. We'll be in touch shortly thereafter to find a good time for you to test drive one of our new or used vehicles. One of our sales professionals can also accompany your Chevy test drive and explain the many features of models such as the Equinox, Blazer, Bolt, and Silverado.
Test Drive a New or Used Chevy at Your Convenience
Pick a time that works best for you during our hours of operation. We're open 7 days a week, Monday thru Thursday from 9 am to 7 pm, Friday, 9 am to 6 pm, and Sunday, 9 am to 4 pm. We have many reliable and affordable pre-owned models to choose from and we can tell you about the upcoming 2023 models too. When you're looking for the best Chevy dealer near me, it's Smith Chevrolet. We make it easy to schedule a test drive, in fact, we make the entire car buying experience as easy as we can. Call us today and tell us what you're looking for in a new or used vehicle.