Which 2023 Chevy is right for you?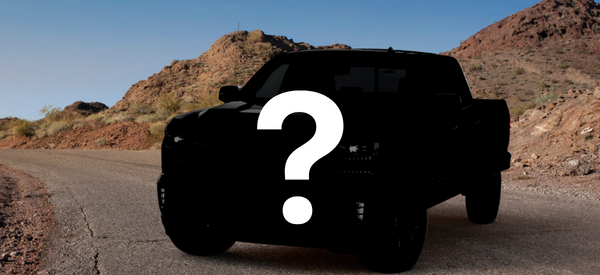 Treat yourself to a new vehicle this spring! The lineup of 2023 Chevy models is full of new upgrades and redesigns to enhance the performance, safety, and technology of each new vehicle. Plus, financial experts predict that 2023 will see lower new and used vehicle prices compared to the last few years. With great prices for a show-stopping lineup of 2023 Chevy models, this year is a great time to buy a car. Visit Smith Chevrolet Indiana to find the perfect 2023 Chevy for you!
2023 Chevrolet Blazer
Make way for the 2023 Chevy Blazer—a midsize style icon that brings excitement to the everyday. It's a go-anywhere-and-everywhere type of ride. With exciting new design details, three new colors, new special editions, updated technology, and so much more, the 2023 Blazer is here to shock the industry. Owners of the 2023 Blazer report loving the experience of using voice assistance in the vehicle, the vehicle's powerful engine, and ease getting in and out of the front seats. 
Upping the ante, the 2023 Blazer is available in two new special editions in 2023. The Midnight/Sport Edition features 18" gloss Black-painted aluminum wheels with Black center caps and Chevrolet bowtie emblems, Gloss Black grille bar and nameplate, Black front and rear Chevrolet bowtie emblems and mirrors. It's also available on the 2LT and 3LT trim levels.
2023 Chevrolet Silverado
It's the #1 best-selling retail full-size light duty pickup. Starting at just $36,300, the 2023 Silverado features max available trailering of 13,300 lbs., max available torque at 495 lb.-ft., and 2,260 lbs. of max available payload. Inside, the spacious and functional interior offers comfort with convenience to match. And with an available 13.4-inch diagonal infotainment touch-screen and 12.3-inch diagonal Driver Information Center, all the info you need while you're on the road is right where you want it.
Owners of the 2023 Chevrolet Silverado report high ratings for its fuel economy and wide range, easy and safe maneuvering in and out of traffic and tight parking spaces, and the sound of the doors closing. 
2023 Chevrolet Colorado 
The all-new 2023 Colorado isn't just for people who want to do more. It's for those who want to be more. More capable, more forward-thinking, and more than ready for whatever epic adventures come their way. That's why Chevy reimagined it with a reconfigurable bed offering class-exclusive integrated tailgate storage, along with a best-in-class 10 available camera views, and five performance drive modes to help you stay confident and in-command on tough terrain.
Rise above whatever comes your way. Whether you're an outdoor enthusiast, an urban explorer or a DIY diehard, the all-new 2023 Colorado offers five unique trims—including the first-ever Colorado Trail Boss and all-new ZR2 featuring an exciting new Desert Boss Special Edition—that are bolder and more capable than ever before.
Visit Smith Lowell!
Looking for a Chevy dealer near me? Visit Smith Chevrolet Dealer Lowell today for all your needs, whether you're looking for a new or used car, need to schedule service, or want to trade-in your vehicle today! Our unmatched service and diverse Chevrolet inventory have set us apart as the preferred dealer among Chevy dealers Lowell, Indiana. Stop in to check out the amazing upgrades and features on the 2023 Chevy lineup now!