Best Winter Tires for Chevy Silverado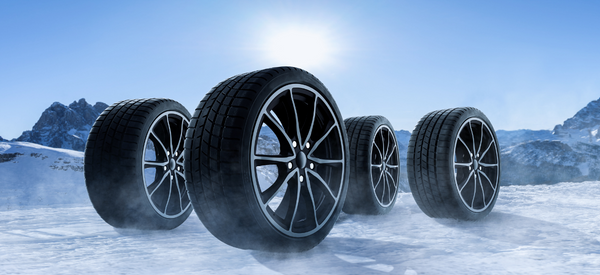 Roads are much more dangerous in the winter with the combination of snow, ice, and slush. While most drivers are aware that winter maintenance is important, many don't know about the safety and operational benefits of winter tires. Preparing your Silverado for snow and ice by equipping it with winter tires is one of the best things you can do to ensure safe winter driving during the cold months. Check out our selection of winter tires for the Chevy Silverado now at Smith Chevrolet of Lowell! 
Winter Tires Make a Huge Difference
Note sure about the difference between winter tires vs. all season tires? In snowy and icy conditions, the best tires for your Silverado are winter tires. They are specially made for the unique weather conditions of the season—from snow to ice to sleet. With deeper grooves and irregular edges to optimize the tire's grip in snow, sleet, rain, and ice, the tread of winter tires is made unique for cold weather conditions. On the other hand, the rubber used for all-season tires is made for wet and dry conditions, so it will begin to stiffen and reduce traction in low temperatures.
Best Winter Tires for Chevy Silverado
Looking for the best winter tires for your Chevy Silverado? We've got you covered. Experts agree that the Bridgestone Blizzak DM V2 tires are the best winter tires for the Chevy pickup.  Offering absolute comfort and safety in harsh winter weather, these tires produce a comfortable and smooth ride, feature a new generation tire compound, maintain a perfect grip, and offer great traction for icy and wet conditions. With all of these advantages, the  Bridgestone Blizzak DM V2 tires can keep you safe and in control during inclement weather this winter. 
Tire Center at Smith Chevy Lowell
Whether you are in the market for tire repair or replacement, our Certified Service experts can handle all of your tire needs. Use our Tire Finder Tool to start shopping for tires—simply enter your vehicle's year, make, model, and tire size. Not sure about your tire size? It's the combination of letters and numbers located on the side of your tire. Once you've selected the right set, schedule an appointment at Smith Chevy of Lowell.
Visit Smith Lowell!
Looking for a Chevy dealer near me? Visit Smith Chevrolet Lowell today for all your needs, whether you're looking for a new or used car, need to schedule service, or want to trade-in your vehicle today! Our unmatched service and diverse Chevrolet inventory have set us apart as the preferred dealer among Chevy dealers Lowell, Indiana. Visit us today for more tips for driving in the snow!